Have the flexibility of staying connected and having two numbers active on your phone at the same time! Keep your physical SIM and add up to 5 eSIMs to your device, follow the steps below.
First things first! Check if you device supports eSIM
For an up to date list of eSIM supported devices, visit page below: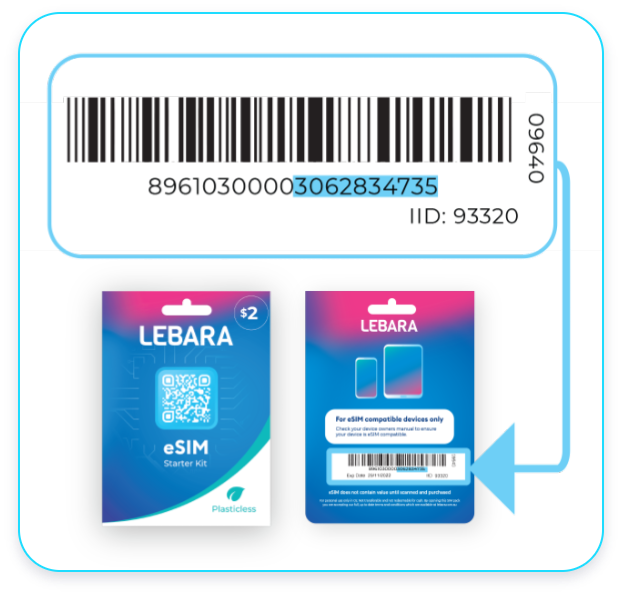 Step 1: Add a plan to your eSIM
Activate a Lebara eSIM and add a plan of your choice. Use the SIM Number provided in your eSIM to start the activation.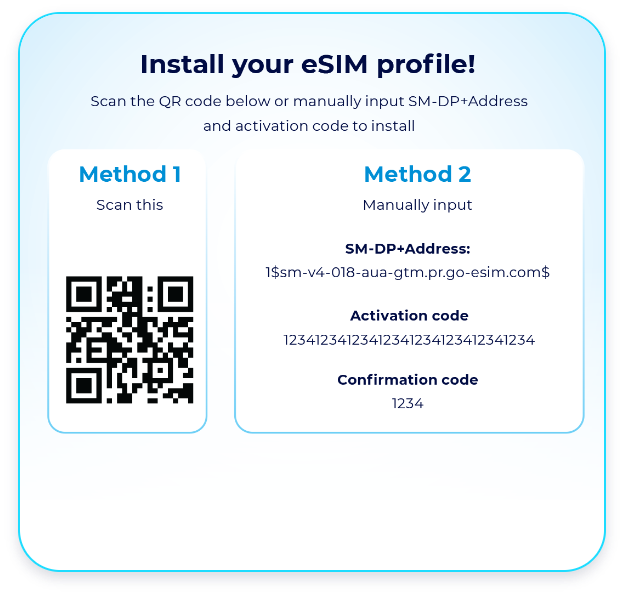 Step 2: Install your eSIM profile
Scan the unique QR code provided to you on the purchase of your eSIM to install your profile.
QR code not scanning? See FAQs below.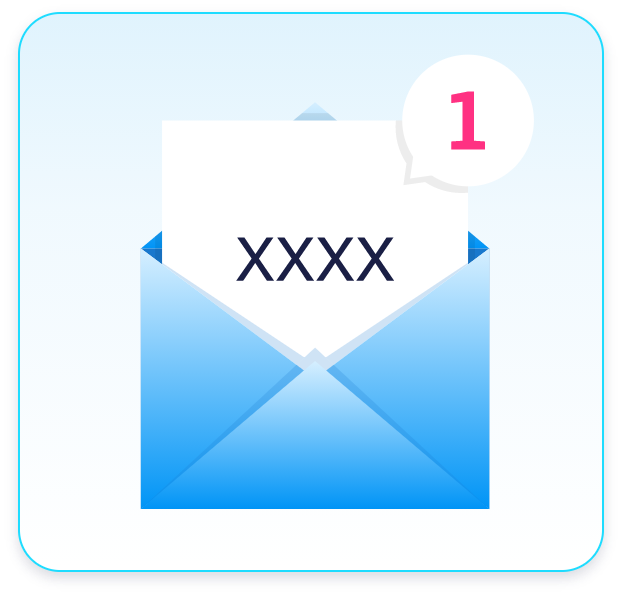 Step 3: Enter 4 digit eSIM confirmation code
You will receive a 4 digit eSIM confirmation code to your registered email address.
Use this code to complete your eSIM installation.
Don't have an eSIM yet?
Try our 5 day eSIM trial. Simply click buy SIM and select eSIM at checkout
Have any questions?
We'd love to help so please reach out to us.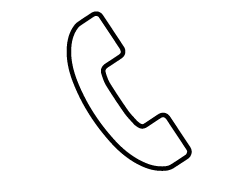 Call us on
1300 126 122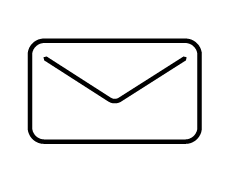 Email
care@lebara.com.au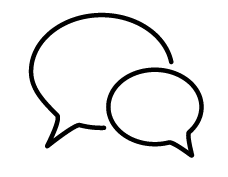 Live Chat
lebara.com.au/contact-us