You may have seen or heard news about the recent Optus cyber-attack and how it has affected others.
We want to reassure you, as a Lebara customer, that your data has not been impacted by the recent Optus cyber-attack.
We take cybercrime extremely seriously at Lebara and continue to make significant investments to help protect our customers and their personal information.

Please know that we will never call you and ask you for your passwords or any one-time codes sent to your mobile or email.

Here are a few ways you can help us protect your data
Use Multi-Factor Authentication

Lebara already uses Multi-Factor Authentication for all complex or more involved customer service transactions. Multi-Factor Authentication requires additional layers of security (such as the use of one-time passcodes) to verify a customer's identity. If anyone ever calls and asks you for your one-time passcode, it is important not to provide it to them. Please note that Lebara will never call and ask you for this code. If you have any online accounts with other businesses that offer optional Multi-Factor Authentication, we recommend that you use this.
Be skeptical of calls, email and SMS

Make sure a call, email or SMS is legitimate before you click any links or provide any personal information. Do the links appear legitimate when you hover your mouse over the full URL without opening the link? If in doubt, don't respond. Alternatively, call the company directly on a trusted number.
Use a range of different, strong passwords

If you use the same password across multiple online accounts, it can become a serious problem if that password is compromised. Use a strong, unique password for each account or website. Password manager apps can help you securely store and keep track of your passwords.

Check your social media settings

Scammers may obtain personal information about you, your friends or family from social media to make their scams more convincing. Limit the amount of personal information (such as birthdays or addresses) that you share on social media or consider changing your settings to a private account so your posts aren't visible to strangers.

Always update your apps and software

Updates can include important security measures that help protect your device while the app or software uses the internet. We recommend enabling automatic updates to make sure you have the best protection. If you're concerned about mobile data, most phones will allow you to restrict app updates to WiFi-only.

Have any questions?
We'd love to help so please reach out to us.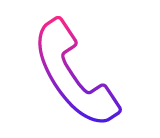 Call us on
1300 126 122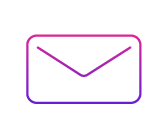 Email
care@lebara.com.au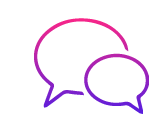 Live Chat
lebara.com.au/contact-us