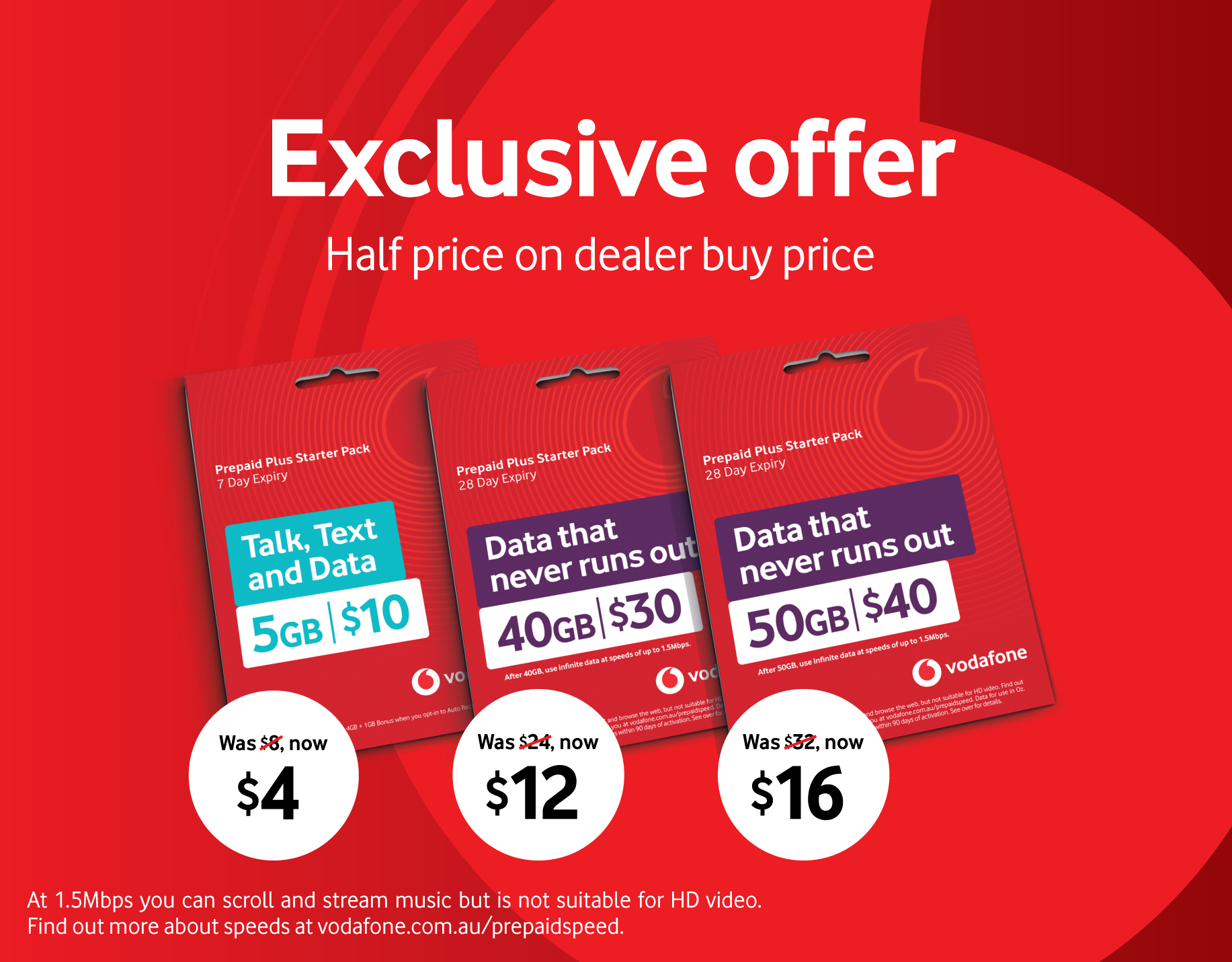 Contact us and send your order details to:
vodafonesales@lebara.com.au
Call : 1300 618 271
---
After your included data, use Infinite Data at speeds of up to 1.5Mbps. At 1.5Mbps you can stream music, scroll and browse the web, but not suitable for HD video. Find out what speeds of up to 1.5Mbps means for you at Vodafone.com.au/prepaidspeed.
Available where advertised, ends 30.09.21. Data for use in Oz. 7 day expiry with $10 Prepaid Plus (4GB incl, 1GB bonus). 28 day expiry with $30 and $40 Prepaid Plus. For $30 (15GB incl, 25GB bonus), for $40 (30GB incl, 20GB bonus) on first 3 recharges within 90 days.
For Starter Pack terms – see packaging for info. T&C apply.