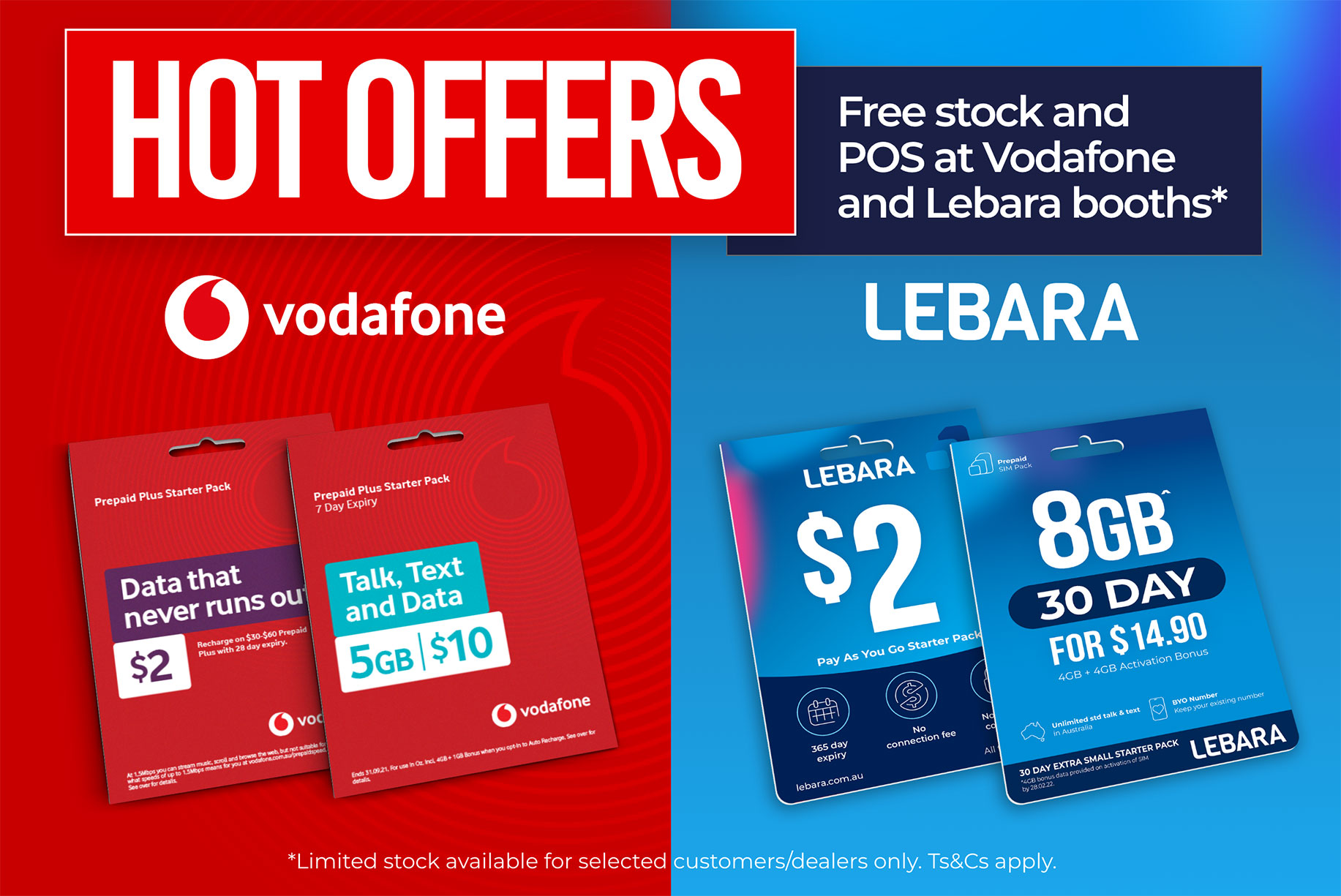 Contact us and send your order details to:
Vodafone Orders: Vodafonesales@lebara.com.au
Lebara orders: Sales@lebara.com.au
---
*Limited stock available and for selected customers/dealers only.
Vodafone: Must activate within 365 days of purchase. When you activate your Vodafone SIM, you accept the Vodafone Standard Form of Agreement. A summary and the full agreement are available at vodafone.com.au/sfoa. Must purchase an Eligible Recharge immediately with activation of this SIM. Recharge costs additional. Please see https://www.vodafone.com. au/prepaid/plans for list of Eligible Recharges available when you activate and full recharge terms and conditions. Offer subject to change. Prescribed ID and user details must be provided. Not for commercial or resale purposes. T&C apply.
Lebara: All for us in Australia. *8GB total data provided on activation of $14.90 SIM by 28.02.22, unless extended, 4GB std data thereafter. See www.lebara.com.au/30-day-plans for international calls included on your plan, specific rates to international destinations and all terms and conditions. Lebara reserves the right to amend or withdraw any plan inclusion, bonus, promotional offer and/or pricing by giving customers reasonable notice.