FAQs
What is the offer?
Get triple data on your $14.90 plan, that is 9GB total data (3GB standard + 6GB bonus data) for 6 consecutive 30 day periods on Auto Recharge.
How do I get this offer?
Opt in to Auto Recharge before 06.10.21 on your $14.90 plan. If you are an existing customer already on Auto Recharge on a $14.90 plan, you will be credited with bonus data within 24 hours of your next successful Auto Recharge.
How to activate Auto Recharge?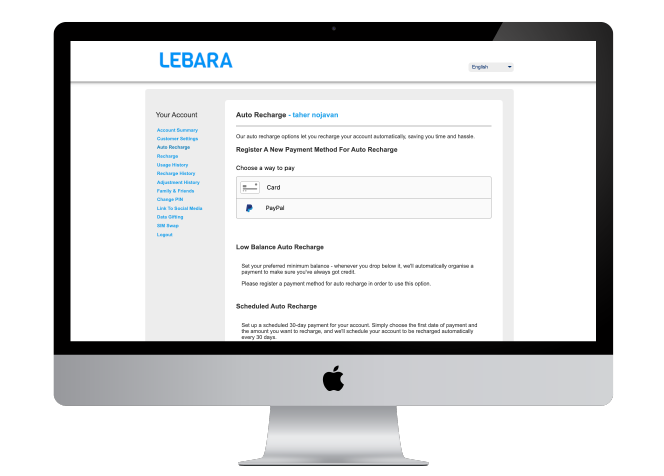 My Lebara
1- Log in to MyLebara and select the Auto Recharge option from the menu.
2- Enter your card details and schedule auto recharge on Extra Small 30 Day Plan.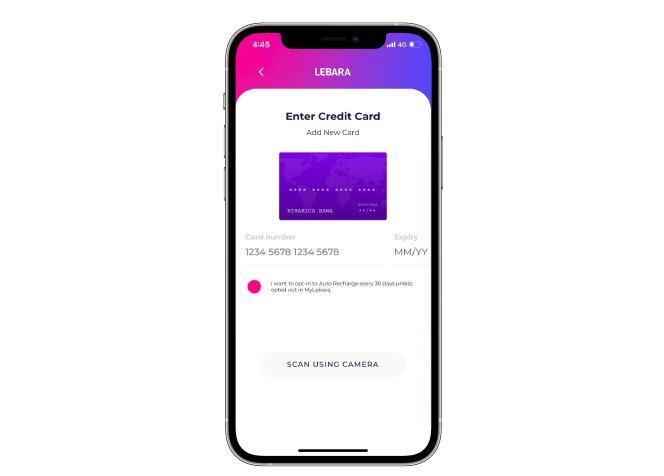 Lebara App
1- Sign in to your account and go to Billing from the burger menu.
2- Enter your card details and enable Auto-Recharge.
Will I get my bonus if I reactivate ATU?
If ATU is deactivated after 06.10.21, 6GB bonus data will not apply even if ATU is reactivated.
Do existing ATU customers get the ATU bonus on $14.90?
If you are an existing $14.90 customer on ATU, you will automatically be credited with 6GB bonus after each successful auto recharge for 6 consecutive 30 day periods. Bonus will be applied within 24 hours of successful auto recharge.
Is this available on other plans?
This offer applies only to $14.90 recharges, customers on other plans can visit the recharge page to see what ATU offer applies to them!
Ts&Cs: For personal use in Australia. 6GB bonus data provided for 6 consecutive 30 day periods, commencing on auto-recharge activation. If auto recharge is deactivated at any time, bonus data will not be applied (even if reactivated). Available to existing auto recharge customers and customers who activate auto recharge before 06/10/21. Standard $14.90 Extra Small Plan includes: Unlimited standard national talk, text & MMS (including 13, 1300 and 1800 numbers; excludes Pivotel); $3 international standard talk and text credit; 3GB standard data. All inclusions (incl. total data) expire after 30 days, but up to 200GB of unused data may be rolled-over if eligible plan is recharged before expiry. Visit www.lebara.com.au/30-day-plans for all terms and conditions. Lebara reserves the right to amend or withdraw any plan inclusions, promotional offers and/or pricing.